About Calibre Sails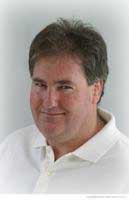 David "Waldo" Parr
Director
** Voted the Top Marine Company in Northland ! **
Calibre Sails makes high quality sails for both the racer and the cruiser. We also do sail repair at our loft.
Calibre Sails owner David Parr has been building sails and canvas products here in New Zealand and around the world for a very long time. He began his career at Hood Sails in 1975 and has been involved in every Whitbred Round the World Yacht Race since then. He has participated in five America's Cup campaigns, working in a dual capacity as sail maker and crew member. His career has taken him to England, Japan, Connecticut and back to New Zealand. David also has an impressive record of coastal and blue water cruising experiences. Even today he spends many weekends racing and sailing with local sailing clubs.
Working side by side with his staff, David builds carefully crafted sails with safety, longevity and performance in mind. He works with a range of fabrics from the reliable, entry level Dacron to high end laminate fibres. Sail shapes range from the standard cross cut design to the intricate tri-radical cut. He also applies this same level of competence to all repairs and alterations.

The spacious, well-organized loft at Calibre Sails measures 315 sq. meter (3,400 sq.ft.). Working in a large, well-lit space ensures that sails are properly shaped and constructed no matter the size. The loft has state-of-the-art equipment including an integrated computer and plotter design system. Finish detail work is completed using the largest commercial sewing machine available along with several others.

Calibre Sails offers free pick up and delivery and a free evaluation of your sail inventory in their loft with you present. When choosing a sailmaker, keep David in mind. He is a sail maker first and a sales person last.
Calibre Sails has an in-house rigging service and is also an authorized agent for Southern Spars and Rig Pro. One of the worlds most highly respected Spar Manufactures and Riggers will now have representation throughout the Northland area through Calibre Sails Ltd. Please see our link page to access the Southern Spars website or contact us for more information and help with your rigging and service requirements.

---
David Parr
Director – Calibre Sails, Ltd
As director of Calibre Sails, Ltd., David Parr began his sailmaking career in 1975 and brings a lifetime of experience as both a sailor and sailmaker. The following is just a brief example of some of his experience in the business prior to starting Calibre Sails:
Titan Sailmakers in Whangarei, NZ – Sail Loft Manager

Stars and Stripes 2003 America's Cup campaign - Sail Loft Manager

Team Nippon America's Cup campaigns (1992 & 1995) – Sail Loft Manager

BNZ Americas Cup Challenge (1987) – Sailmaker

Hood Sailmakers – Foreman & Project Manager

Grant Dalton's "Fisher and Paykel" Whitbread campaign (1989-90) - Sailmaker

Halsey Sailmakers – Mega Yacht projects:

Rebecca - 140 foot Frers Ketch
Team Philips - 120 foot Maxi Cat
Team Adventure - 110 foot Maxi Cat
Playstation - 125 foot Maxi Cat

---
Where We Are
We are located in Lower Dent Street, Whangarei. This is .5 km from the Marina Office in the Town Basin(same side of the river) and very easy to get to by foot or vehicle.The loft is in brand new premises with the ability to lay out Mainsails full size with a luff length of 20.00 meters and Genoa's with a luff length of 23.00 meters. Foot length's of up to 9.80 meters can be laid out.
Plant equipment includes an Adler 266 long arm machine with complete pneumatics and computer control. As per any professional loft all other standard plant equipment is included.
Find us using Google Maps